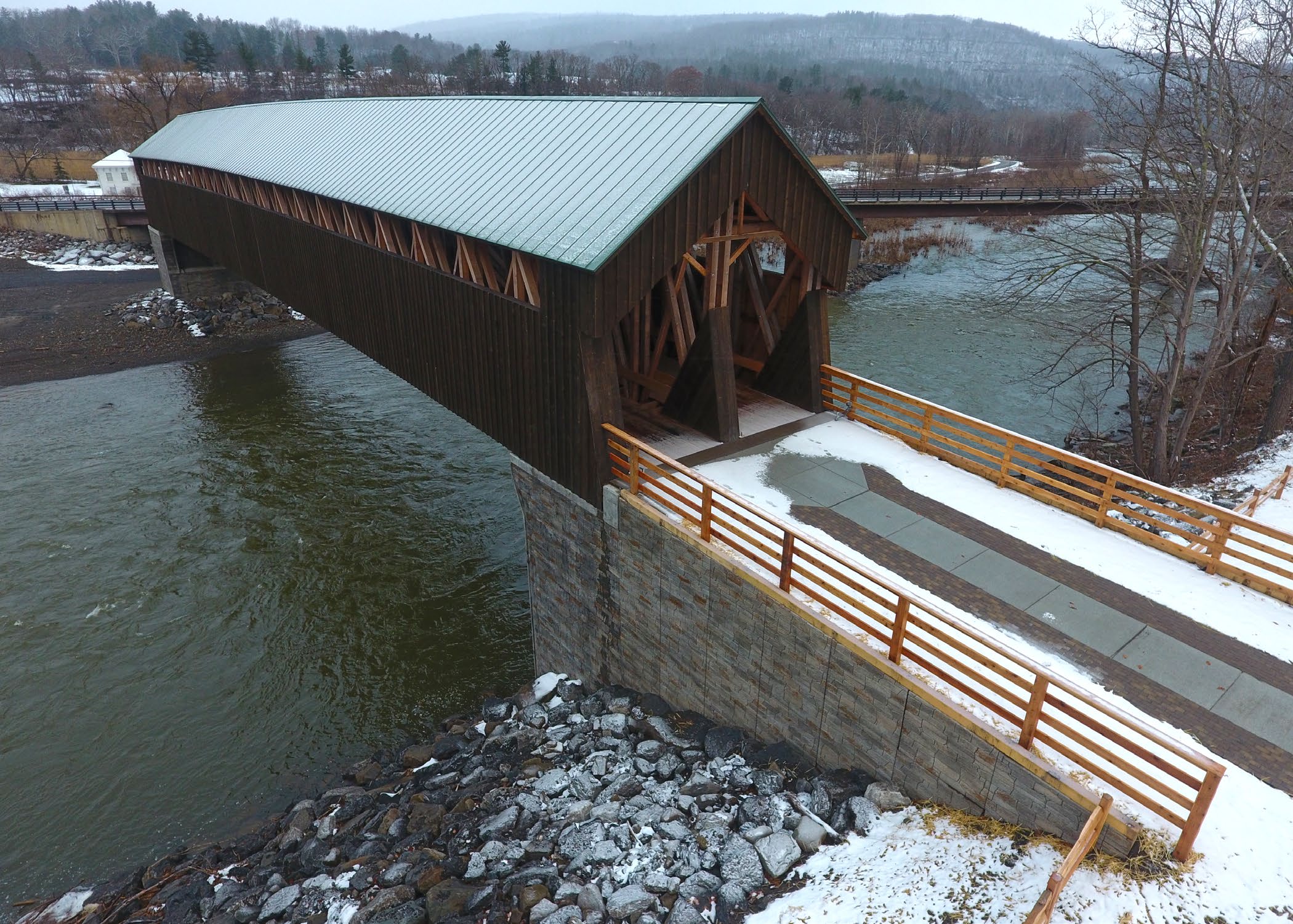 ABCD Eastern NY Chapter is pleased to announce the Blenheim Covered Bridge has been selected to receive the 2019 Bridge Award. Congratulations to the project team, which consisted of Schoharie County (owner), Greenman-Pederson, Inc (prime consultant), and Economy Paving C., Inc. (prime contractor)! Due to the uniue nature of the design and construction of this type of structure, Hoyle, Tanner & Associates Engineers, PC assisted during design and 3G Construction provided the timber framing expertise during construction.
The Blenheim Covered Bridge was once the world's longest single-span covered bridge, a National Landmark and National Historic Civil Engineering Landmark. On August 28, 2011, the historic Blenheim Covered Bridge was destroyed by the flooding events following Hurricane Irene. Schoharie County, the owning entity, the Blenheim Long Term Community Recovery Committee (BLTCRC), and its team of consultants worked tirelessly for seven years to secure funding and ultimately construct a sustainable, yet historically accurate replica of the bridge – a landmark which is considered to be a large part of the Town's identity.
Click the photo above for more information and in-progress construction photos.