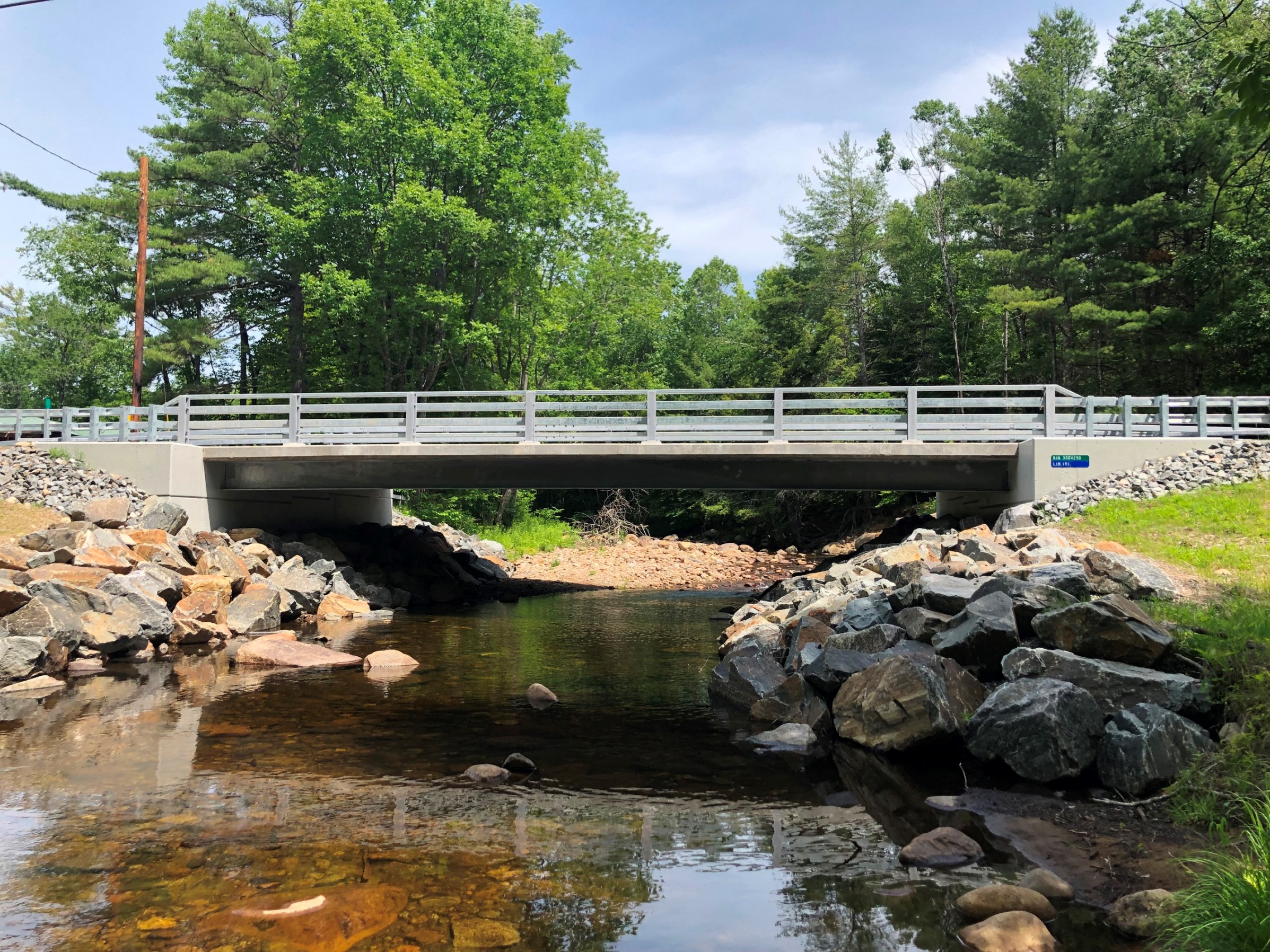 ABCD Eastern NY Chapter is pleased to announce the CR4 Bridge over Paul Creek has been selected to receive the 2020 Bridge Award. Congratulations to the project team, which consisted of Saratoga County (owner), Creighton Manning Engineer, LLP (prime consultant), and ING Civil, Inc. (prime contractor)!
On October 31, 2019 a State of Emergency storm event caused the partial collapse of the CR4 (North Shore Road) over Paul Creek Bridge in the Town of Day, Saratoga County. The east stream bank eroded leading to the partial collapse. Creighton Manning's structures group worked with Saratoga County and ING Civil to reestablish traffic with the installation of a temporary bridge just 27 days following the storm. The temporary two lane bridge was built south of the original bridge and was utilized to maintain traffic during the upcoming winter and throughout the construction of a new bridge.

After traffic was fully reestablished on the temporary bridge, final design for the permanent structure began. This phase of the project included design of a new 55 ft. single span steel multi-girder structure on the existing roadway alignment featuring micropile foundations, cast-in-place concrete integral abutments, and a galvanized steel beam and concrete deck superstructure.
Click the photo above for more information and in-progress construction photos.