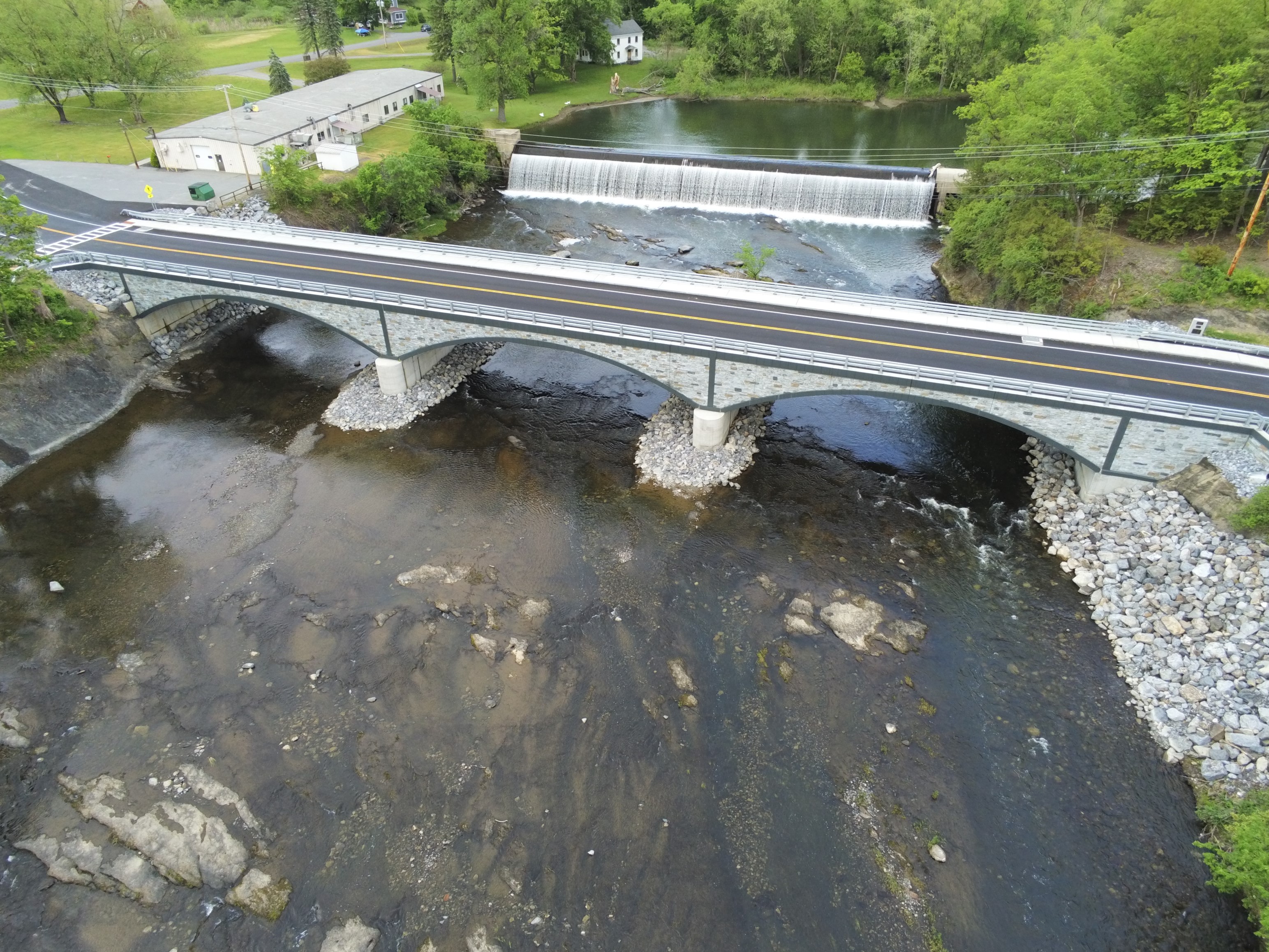 ABCD Eastern NY Chapter is pleased to announce the Clarks Mills Bridge has been selected to receive the 2019 Bridge Award. Congratulations to the project team, which consisted of WashingtonCounty (owner), Greenman-Pederson, Inc (prime consultant), Kubricky Construction Corporation (prime contractor), and The Fort Miller Co., Inc. (precast concrete supplier)!
The existing bridge, also known as the Clarks Mills Bridge, was a 298-ft long three-span concrete arch erected in 1916. After a service life of 100 years, the bridge exhibited signs of deterioration with portions of the concrete parapet missing and exposed reinforcing steel starting to corrode along the entire fascia. The new bridge has three 88-ft clear spans with a total length of just under 300-ft. The new abutments and piers were keyed into bedrock to resist thrust; and the arch headwall and concrete u-walls were treated and stained to increase the aesthetic appearance of the replacement bridge. A total of 84 precast pieces (48 arch units and 36 headwall units) make up the replacement bridge superstructure.
Click the photo above for more information and in-progress construction photos.