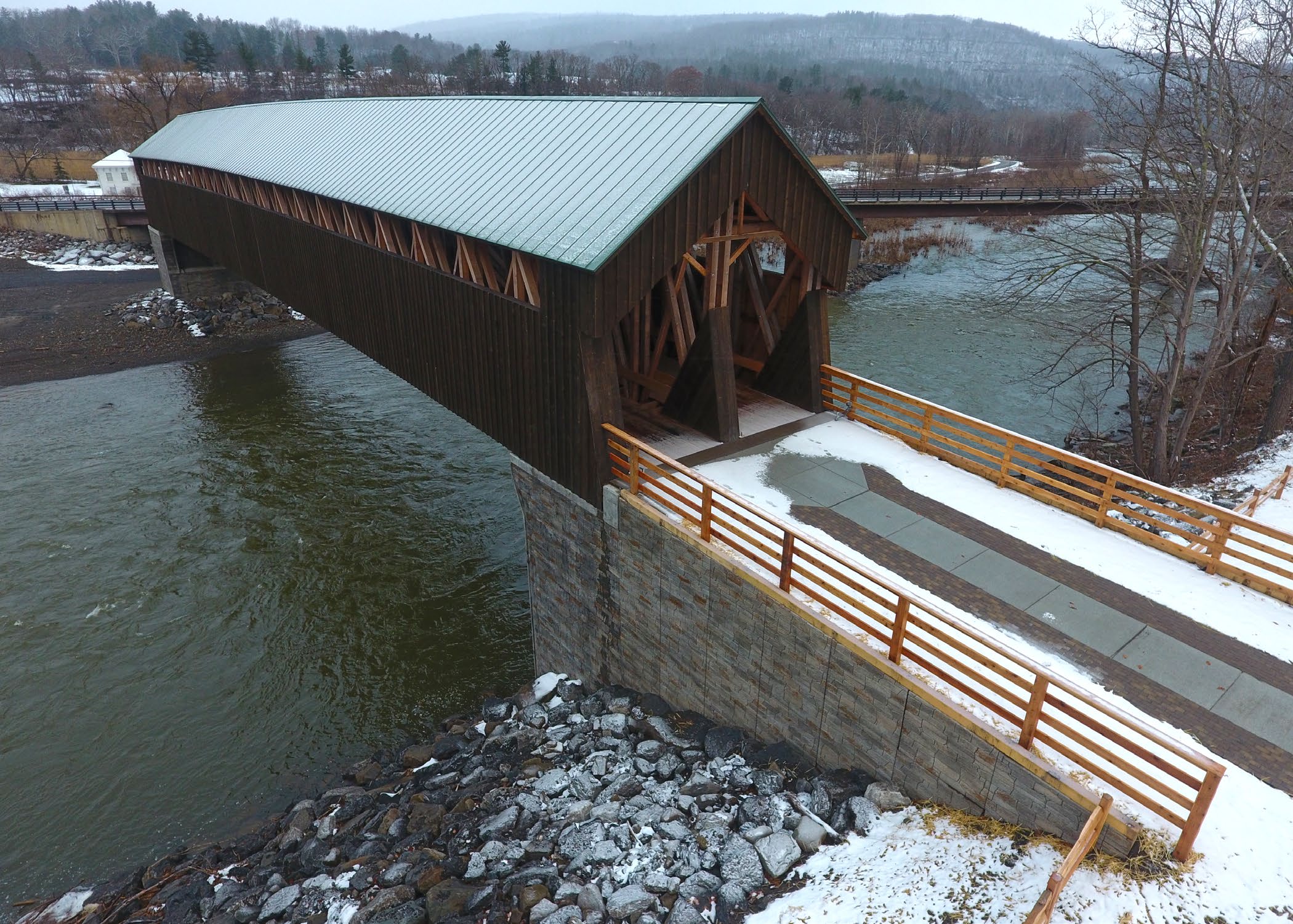 Blenheim Bridge - 2018 Bridge Award Recipient
The Eastern New York Chapter of the Association for Bridge Construction and Design announces its annual Bridge Award Program. The Board of Directors has established this award as a way to recognize and honor outstanding bridge projects. The project selected by the Board will have awards presented to its owner, designer and contractor. The awards will be presented at our annual meeting tentatively scheduled for September 2020.
We are soliciting nominations from the membership for the following award:
New or rehabilitated structure that opened in calendar year 2019.
It is highly recommended that all submissions be made electronically in a pdf format. If this is not possible, mailed submissions will be accepted. Please see the official announcement for detailed submission requirements.
Nominations should be received no later than June 1, 2020. If you have any questions, please contact Michael Belsky by This email address is being protected from spambots. You need JavaScript enabled to view it. or at (518) 732-2300.